The film "Lady Bird" has gotten a lot of praise for the first-time directing effort of actress Greta Gerwig.
But the movie is also another major step in the career of 23-year-old Irish actress Saoirse Ronan.
The film explores the relationship between Ronan's angsty teenaged character — who prefers to be called Lady Bird — and her strong-willed mother, played by Laurie Metcalf. The story is set in Gerwig's hometown of Sacramento.
Ronan's performance in "Lady Bird" has given her a third Academy Award nomination. Her first was for supporting actress in "Atonement" (2008). Her first nomination as lead actress was for "Brooklyn" (2016).
If you saw Ronan's performance in "Brooklyn," her Irish immigrant character's lilting accent in that film was the real thing. So when The Frame's John Horn met up with Ronan, he started by asking how she pulled off sounding like a teenaged girl from Sacramento.
​Interview Highlights:
On speaking with a Californian accent:
It was tough actually because the California accent is quite laid back. And the muscles I am using every time I use my Irish accent is ridiculous. It's so muscular. It's the same with French as well. It's a really muscular accent, whereas with Sacramento and Californian, it's understandable — they're in the sun, they're in the desert. It's very laid back.
On having acne at the time of filming:
I had just done all the "Brooklyn" press. Then I went straight into "The Crucible," which I had been nervous about for a year prior, because I had never done a play before. I'd always had good skin and then I just started to break out. I'd never had acne before and then when it came to doing "Lady Bird," and when the hair and makeup people said to me, Would you mind if maybe we didn't cover the spots up so much? And I thought that [was] a perfect opportunity to depict a real teenage girl. So I didn't mind doing that at all. But that's my skin.
On filming the scene where she argues with her mother before jumping out of the car:
Laurie and I had essentially done all of our scenes together and laid the groundwork for this opening scene, which out of any other scene between them says everything about their relationship at that point. It was down to Greta, obviously, but also our first [assistant director] Jonas [Spaccarotelli] was so clever about how he would schedule the shoot. He would take into account, emotionally, if we were going to end at a certain place on this day, we [wouldn't] want to start the next day in this place emotionally. He was incredibly considerate. And it meant that when we went to do that scene, we probably didn't have that long to do it. But we got in the car, they locked us in, and we just clicked into it straight away. 
On working on a production with a supportive team:
It is extraordinary. It makes you feel safe and protected. I think sometimes actors can be mollycoddled, but I do think there's a certain amount of safety that they need to feel sometimes in order to do their best in the right way, in relation to work, as opposed to picking out purple M&Ms for them and putting them in their trailer. But everyone emotionally was invested in it, whether it was our gaffer, me or the [assistant directors], everyone had this common goal. And, actually, you don't always get that.
On Greta Gerwig creating a female-driven coming-of-age story:
I feel like I can speak for her in the sense that she wants to write someone interesting. I know when she was developing this, the coming-of-age stories that she kept gravitating towards were the male ones — "400 Blows" and things like that — films about young boys finding themselves. Because usually when we see males on screen, they're completely autonomous and it's very much about them and the world that they're in. We don't always see that with women. 
On this film being important to the conversation around women in Hollywood:
Everything that's happening right now, with all these accusations that are coming out and the amount of victims that finally feel like they're able to come forward, it is horrible and tragic. But, I have to say, it's quite inspiring. Even now, as a young woman, to be out here and to see the bravery that's come from these people. The thing that I hope doesn't happen is that it's seen as a hot topic that people don't talk about in a few weeks. It needs to keep being the conversation.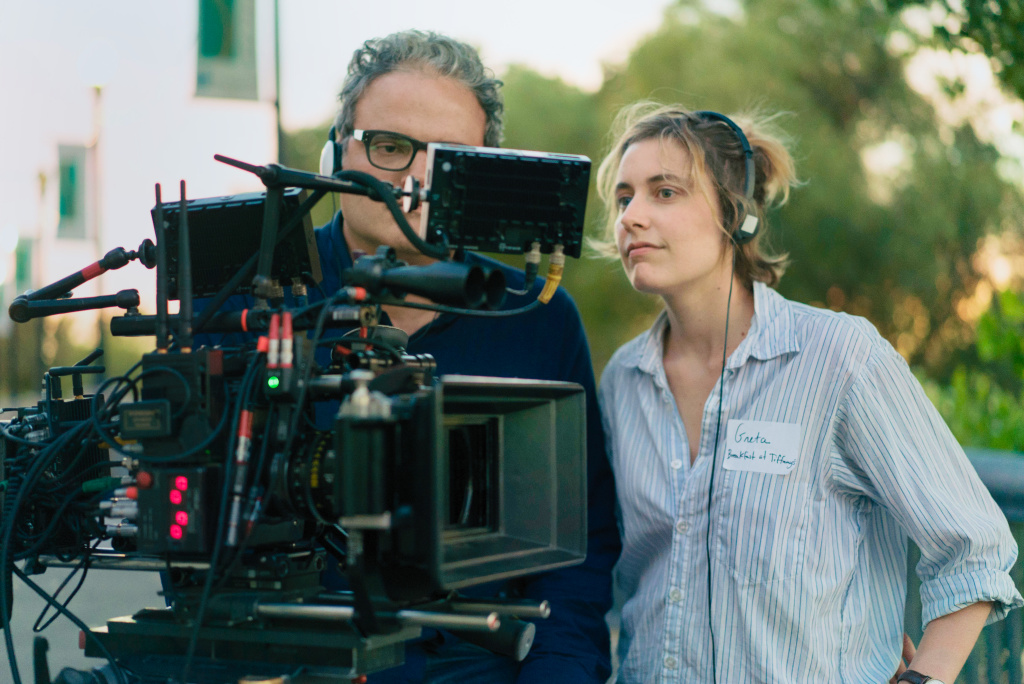 On starting a new production and making sure that a film's cast and crew are trustworthy:
It comes from the top, really. It has to come from the producers and the director. I know for Greta even, it was very important that you are on a union film and that you're working with people who are experienced and have earned their stripes. It's not just about the work that they do, but it's about the type of person that they are. I've been around a couple of guys recently who were incredibly chauvinistic, and it's toxic to be around. It's very disheartening, as someone who has worked in this industry for so long and has worked hard to be here. 
On how women actors rarely get to work with other women in the industry:
[We] don't get to do the same stuff, no. And then what happens is the seed of competition is planted. Whether it's an actor or a producer or a writer, we're not given as much of a chance to be the boss. If a woman's got an input, it's probably only going to be one or two females and that's it. One of the things I loved about something like "Big Little Lies" is that Reese [Witherspoon] and Nicole [Kidman] and all these great girls came along and they were like, You know what, I love this person — I love Laura Dern. I want to get all of us together and we're all going to have equally brilliant roles where we all have something to say and we all have a time to shine. And it's true. Again, part of the culture is that we don't realize that we've all had conversations about films where maybe there's two girls in it and we'll go, Yeah, yeah they were good. But this one was better. But this role was better. Whereas with a show like ["Big Little Lies"], you couldn't pick one that was more interesting over the other because they all had something to say.